How are you different?
What makes you unique?
How do you set yourself apart?
I was visiting with my parents this weekend and having a conversation with my Dad. We were speaking about my business and Dad had this wisdom to share with me.
"Set yourself apart and have people compete with you."
For those of you who may not be aware, my Dad is an award winning entrepreneur.
He has always been behind the scenes (literally) in his business and as my mentor. He owned several businesses in the Canadian Film Industry specializing in Post Production and Special Effects.
He is an innovator in the Canadian Film industry because of his work to invent a new way for film makers to be able to shoot using 16 mm film and blow it up to 35 mm film. This was a HUGE cost saving measure for film makers.
I'm sharing this wisdom with you today so that you can focus on how you'll set yourself apart.
Here's a picture of my dad, Mike Smith. He's the one in front.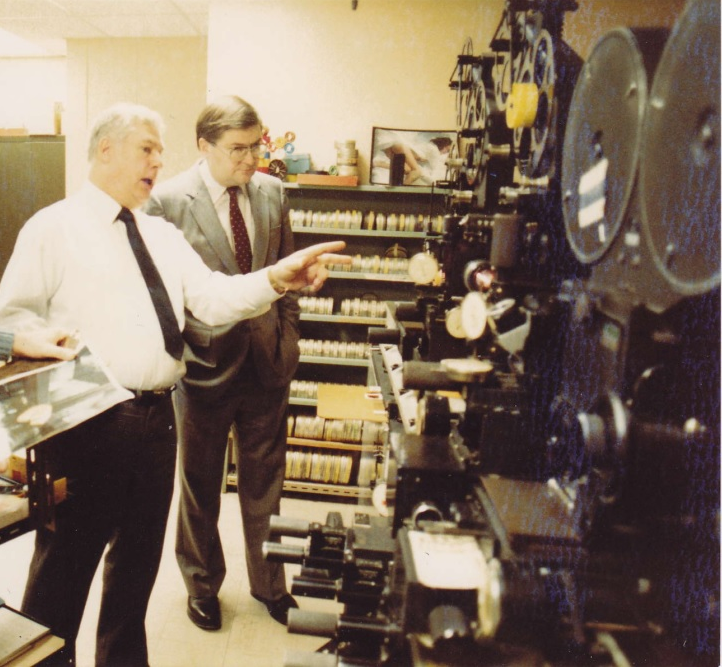 How special effects were created on film.
I believe that we've all been doing the thing that sets us apart since we were young.
I was watching a television show not long ago and the host mentioned that her favourite playtime activity as a child was playing music and singing into a hairbrush (her imaginary microphone).
Fast forward to today and now she has replaced that hairbrush with a real microphone on both her radio show and her television show. While she's not singing, she is around music and a microphone all day.
The television host had connected with what set her apart at a very young age and had turned it into a very successful career later in her life.
Here's a Guided Meditation to assist you in connecting with your inner 5 year old.
Are you still doing many of the things that filled you up or have you forgotten how much you used to enjoy a certain activity or past time?
Perhaps now is the time to start doing some of the things you love to do again. I recently went back to my hobby of sewing. It feels good to reconnect with something I love doing.
So, remember the fun you had as a kid and reconnect with the activities you love to do.
So, what did you discover? How will you set yourself apart?
If you'd like to know more about getting clarity for your success, set up a Clarity Session with me.
Did you find this information helpful? Sign up for the Success & Clarity newsletter. I'll share weekly Clarity Tips to accelerate your success.